Gift Cards ~ The Woods @ the Russian River
Give the gift of a wonderful vacation getaway to the Russian River Valley … and The Woods Cottages & Cabins. Please contact us to purchase one or more Gift Cards. They are available in any dollar amount. We can email the certificate to the recipient or via posted mail to you.
Thanks for your interest and support for The Woods!!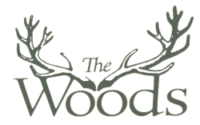 16484 Fourth Street
(P.O. Box 350)
Guerneville, CA 95446
707-869-0600
info@rrwoods.com
https://russianriverhotel.com
What our guests are saying …
"We received a gift card to the Woods for Christmas and redeemed it this spring. We had a wonderful experience at the Cottages with Michael and his crew. Everything was super clean and the staff treated us with such care!! We love the Russian River area and look forward to returning." ~ J & D McBride