The Woods Cottages & Cabins @ the Russian River
The Woods, a Russian River Gay Hotel with "Clothing Optional" pool, is centrally located in downtown Guerneville. This one-of-a-kind hotel is situated between the tall, swaying redwood trees and the hypnotic flow of the splendid Russian River for the ideal getaway!
This Woods is Gay-owned and welcomes LGBTQ+ in our thoughtfully appointed Cottages & Cabins … the perfect answer for a rejuvenating, relaxing and slightly "spirited" escape to the Sonoma Wine Country.
Please note that The Woods is an adult-hotel and not recommended for minors.
The Woods is within walking distance to shops, restaurants, dancing and live entertainment. Enjoy wine tasting and tours along the Russian River Wine Road throughout the Russian River, Dry Creek and Alexander Valley appellations. Enjoy varietals including Sauvignon Blanc, Chardonnay, Pinot Noir, Sangiovese, Barbera, Merlot, Syrah, Zinfandel, Cabernet Sauvignon and a wide variety of dessert wines.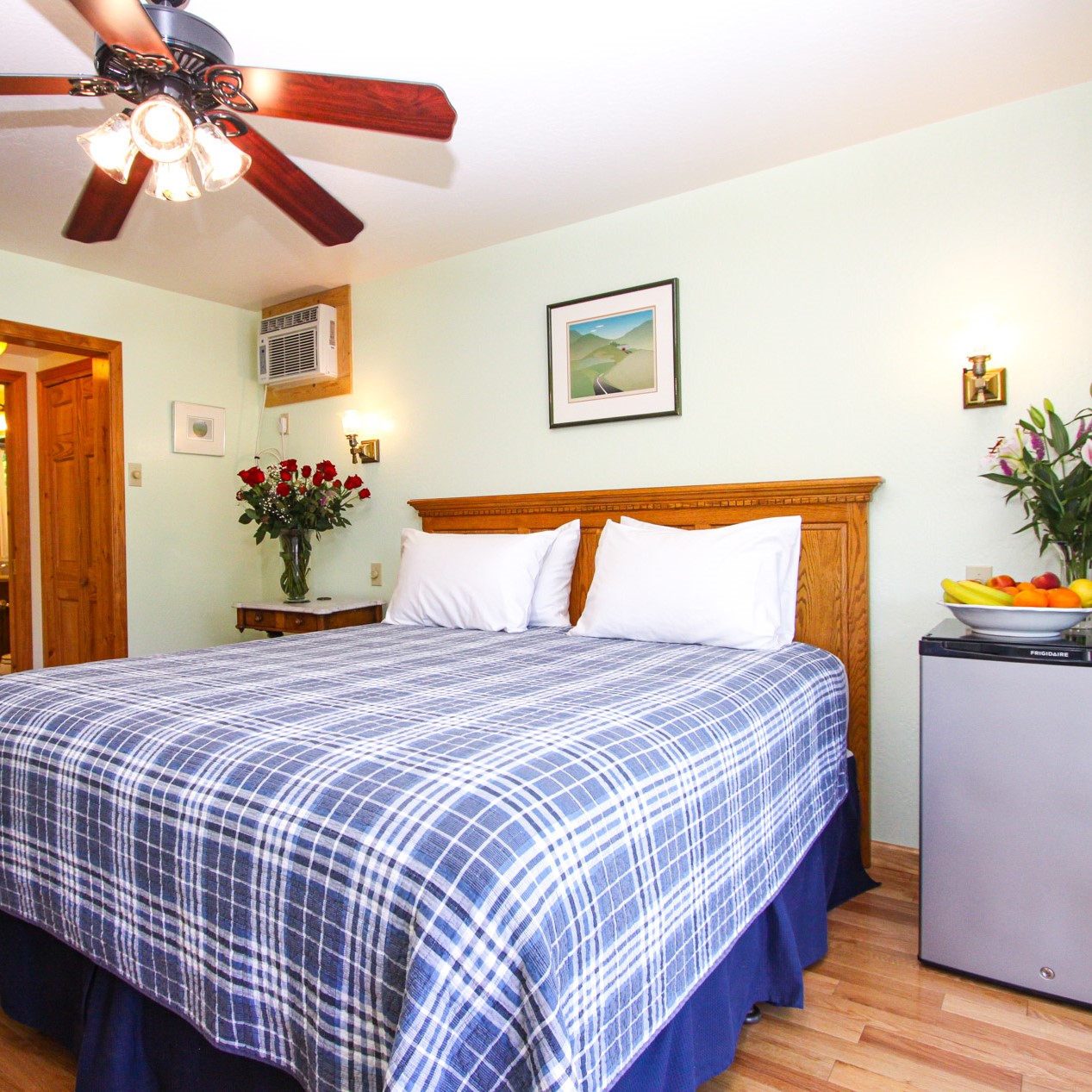 BALCONY ROOMS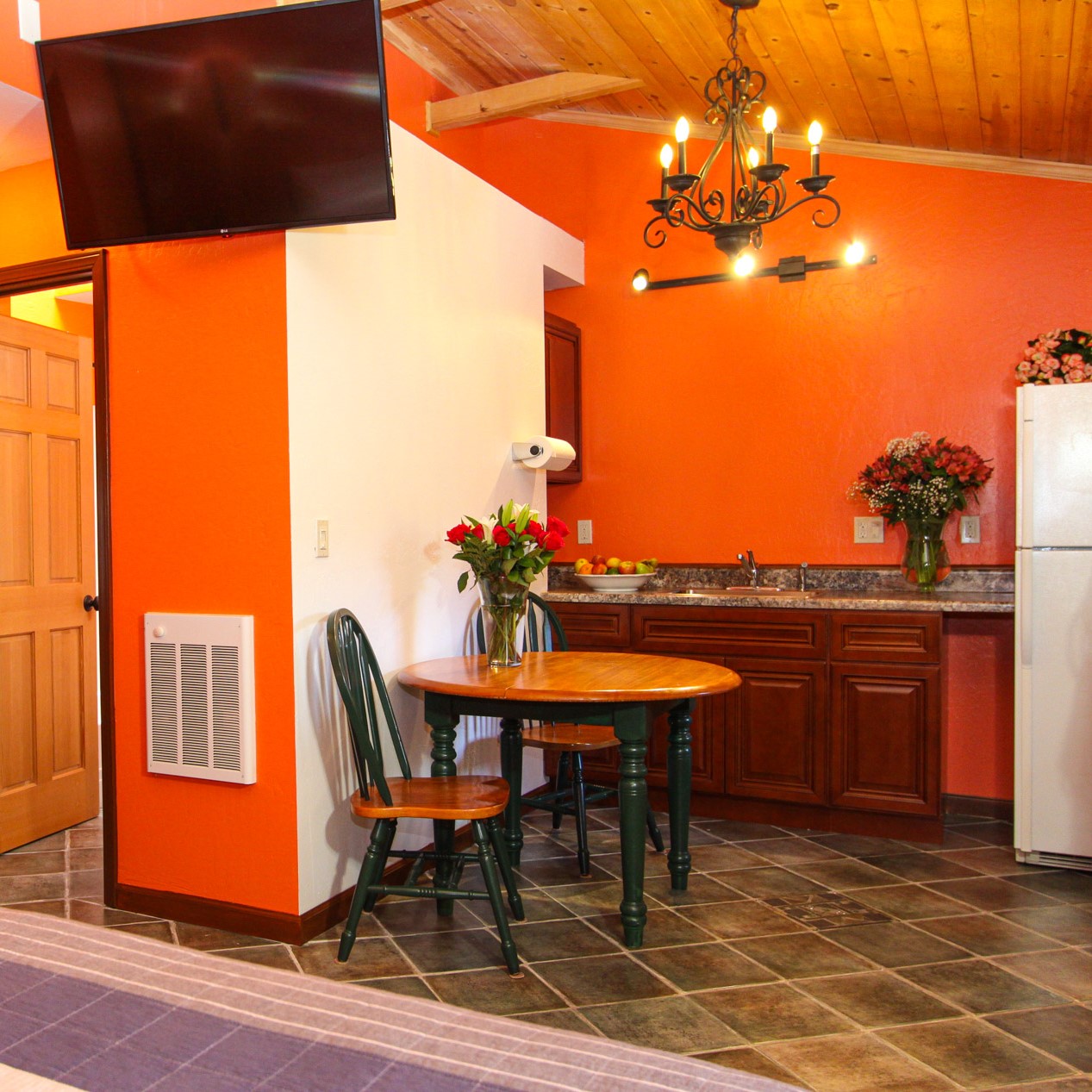 COTTAGES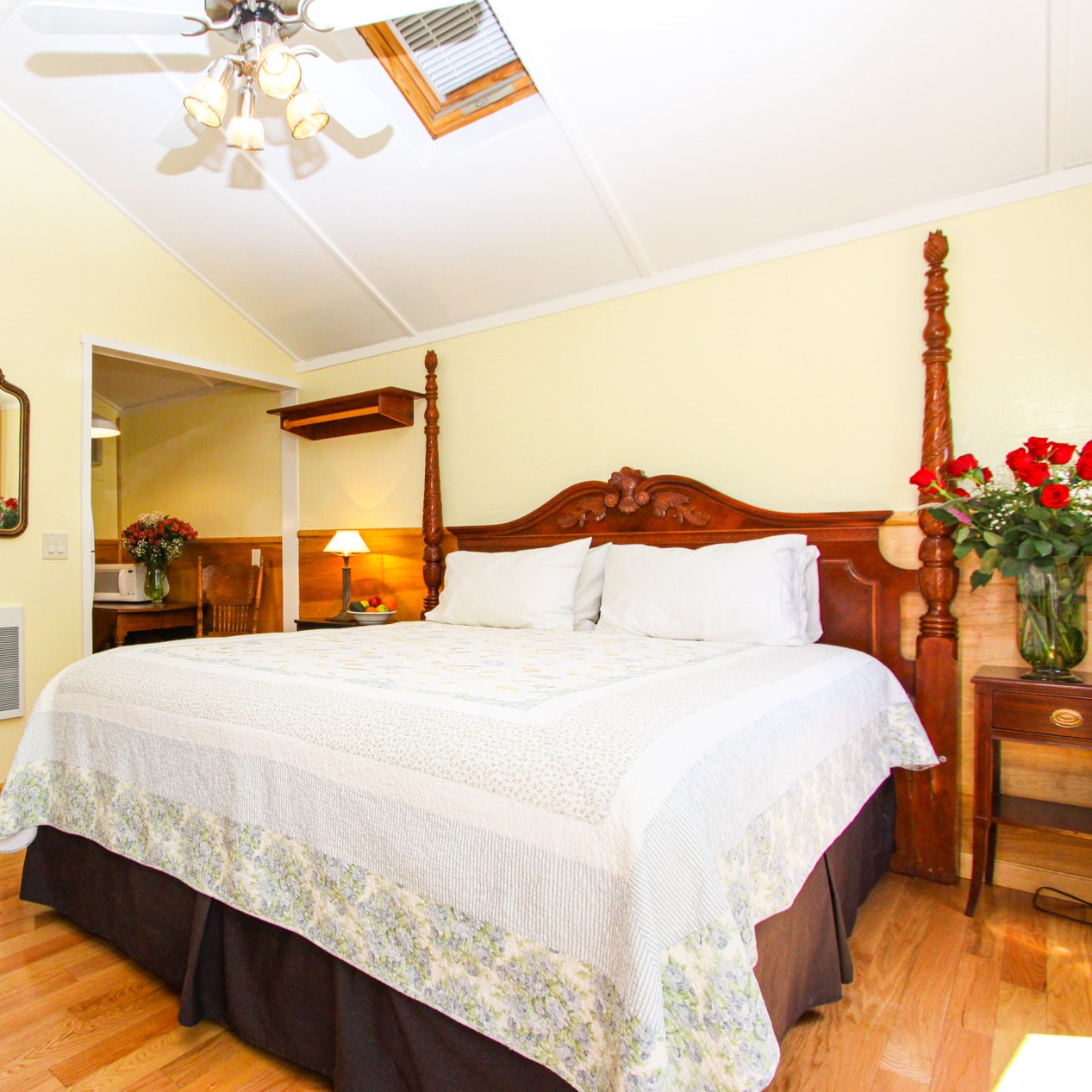 CABINS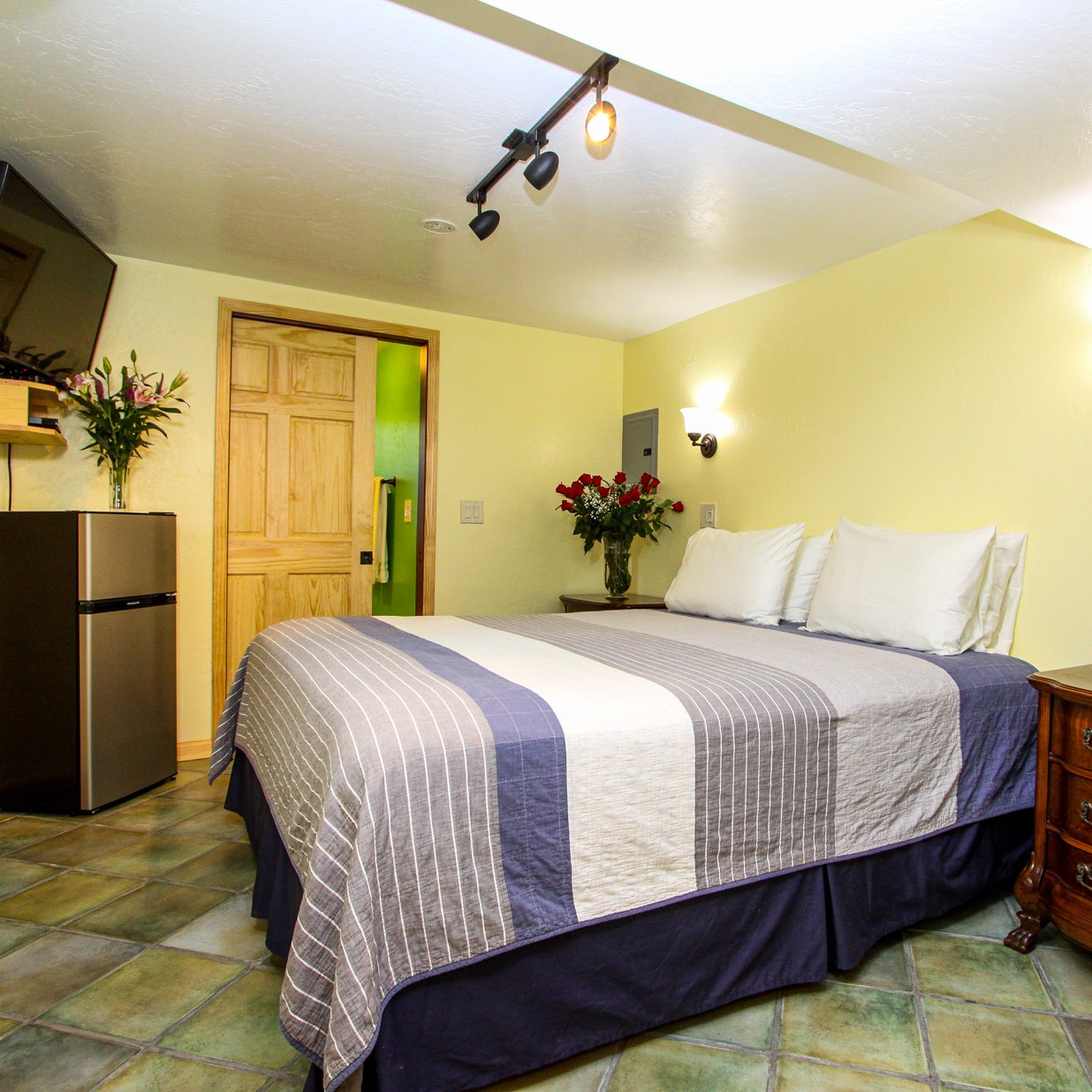 LARGE ROOMS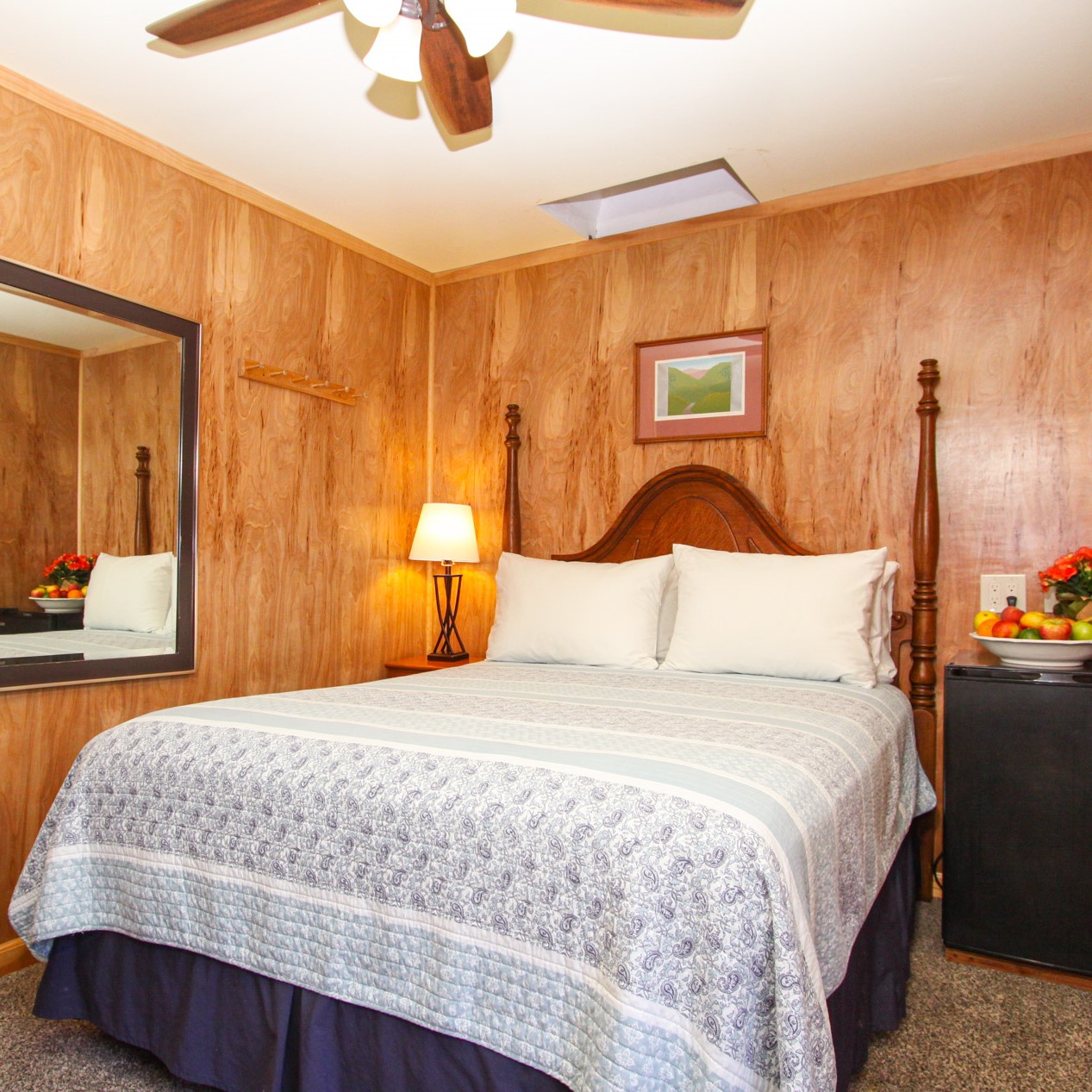 BASIC ROOMS
The Woods offers cottages, free-standing guest cabins and multi-room suites with full kitchens, gas fireplaces, private balconies and stunning views of lush redwood forests. Additionally, each room features a 43″ to 49″ High Def Flat Screen TV.
We have one of the largest swimming pools in the area and it has full sun all day long. With an outdoor fireplace, stone fountains and romantically lighted landscaping, your stay at The Woods is guaranteed to make you forget the problems of the real world.
The Woods Cotttages & Cabins has a wireless Internet workstation available for guests in the lobby … and is an ideal venue for Russian River weddings, conferences and private parties.
Your hosts at this Russian River Hotel, Michael and Verna, are veterans of the local customer service industry with a familiarity of all the area has to offer in the way of recreation, adventure, wine tasting, dining, spa treatments and entertainment. They are happy to help you plan an exciting, memorable stay in the Russian River Valley.